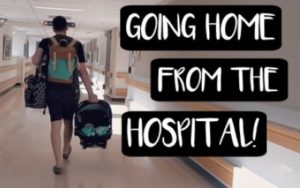 How does Virtual Postpartum Doula care work?
Today I am here cheering on your success in becoming a parent. If we haven't met yet and you want to find a way through the challenges a new parent faces, like breastfeeding ups and downs, parenthood challenges and so much more, please click here to schedule a 15-minute free introductory virtual meeting with me. In this introductory meeting, you will start to learn how to overcome the initial sense of overwhelm with newborn care, lactation support, sleep balance, nutrition, and postpartum depression management, while reducing your stress level and helping you balance your new role as a parent.
After our Introduction…
During our first virtual meeting, preferably before your baby arrives, we will discuss in detail all of the necessities and preparations that need to happen before coming home with your newborn. What should be set up and ready to go like your breast pump, bottles, diapers, burp cloths, formula, crib, camera, stroller, and more, along with discussing your specific needs and wants.
Then, depending on how your birth process went, C-section or natural birth, you will be more or less tired and your partner, family member, or friend can help you and the baby get settled. Our first post-delivery virtual session will start right when you get home and I am available to all family members and newborn caregivers around you.
We will communicate using video, text, and talking throughout the day and address each issue as it arises. I will also instruct you via video on preferred nursing positions, pumping methods, and the best care for you and your baby.
That's it in a nutshell. I look forward to hearing from you soon so I can start supporting you on this exciting journey.
"When we encourage new parents to 'treasure these moments because they don't last forever,' we need to remember to also reassure them that they will survive these moments because they don't last forever." – L.R. Knost