Overcoming Self-Doubt
Looking back on the many years of supporting families on their journey of caring for their newborns, I realize how much I cherish the time spent with each and every one!
As my clients and I explore their individual needs, hesitations, fears, and inspirations together, I have observed many of the challenges new parents face.
A Postpartum Doula's work is very intimate and requires a great deal of sensibility and patience. When teaching new parents all about their baby's needs, and supporting mothers in their recovery, I am often struck by how self-doubting many can be.
"I don't think I can do this…" when Baby is crying, and nothing seems to help.
"I am not a good mother…" when learning how to pump breast milk or breastfeeding is going slow and everyday household tasks become overwhelming.
"This is too hard…" when sleep deprivation sets in, and baby blues are in full swing.
These are just a few of the self-doubts that I hear.
Yet all parents I have worked with have inspired me in their own unique ways and many are accomplished individuals.
One mother, in particular, stands out. Five months after giving birth to her second child, Janelle ran a race called the Grand Canyon Rim2Rim2Rim. Just as you can imagine this is a grueling, 11-16 hour Ultra running race. Not only did she complete this grueling race but while on the trail she continued expressing breast milk to ensure her supply would not be interrupted and fresh milk was there for her little one after the race was completed.
Assuring new parents that in time all is going to be ok and helping them conquer those fears and self-doubts is one of the most rewarding aspects of my work as a postpartum doula.
For more information about Janelle Smiley please visit her at: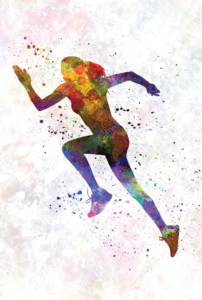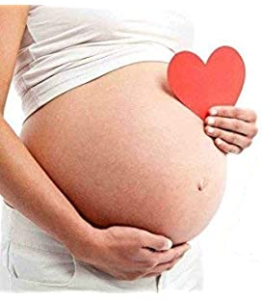 "Many mothers discover that when they come home from the delivery, they become critical of themselves and their image…"
Postpartum Doula: What type of care does a Postpartum Doula provide?
originally posted on Bamboobies.com
The Greek word "doula" has come to mean "a woman who serves women"
Postpartum Doulas today are certified professionals, trained in infant and adult CPR, who engage with the mothers, fathers, and families offering nonjudgmental support, education, and companionship while providing evidence-based information for new parents.
The postpartum period is an intense time of transition for you, emotionally and physically, but also for the whole family especially if this is your first baby. This time is often called the fourth trimester and needs to be acknowledged as that. We Postpartum Doulas provide the service, care, and support for all who are part of providing for a newborn with a focus on the emotional, physical, and informational aspects.
Emotional Support:
Postpartum Doulas take care of all types of women ranging from working mothers to students just starting out. No matter how prepared for baby you feel, the sudden release of hormones in the first weeks after delivery combined with physical discomfort can be so strong that mood swings, crying, and depression can often catch anyone off guard. These are the baby-blues.
The baby-blues are a very normal occurrence and as a trained Postpartum Doula we understand this process and can help the mother, partner, and family work through this trying time. Caring for an emotionally struggling mother can be very difficult for a partner or other family members as it is assumed that a new mother who just gave birth to a sweet and healthy baby should be happy all the time. Well, it isn't so!
Having had many conversations with fathers and extended family members helping them understand that these conflicting feelings are a normal part of the healing process, I have noticed a change in their demeanor, and it has created a more supportive partnership and family environment going forward. This change in environment helps to relieve stress not only on the mother but on the partner and other family members as well.
By reducing the feelings of anxiety, pressure, and sometimes even isolation, the overall healing process for the mother can begin. Better breastmilk production, nursing success and an overall calmness aid in resolving the baby-blues.
A trained postpartum doula will be able to recognize if the baby-blues are taking too long to overcome and observe the mother closely to see if she is able to shed the sadness quickly. It is different for every woman but if the blues are not going away a recommendation to seek professional help is given.
Physical Comfort:
New mothers need a lot of "mothering" themselves! Many mothers discover that when they come home from the delivery, they become critical of themselves and their image, leading to unrealistic expectations of when their body will or needs to be back in shape. Starting a diet too soon and thoughts of being viewed as unattractive can often lead to further isolation.
By providing nurturing care such as demonstrating proper food preparation, light massages, wound care, and all-around comfort we help keep mom's expectations in check, improve her body-image, and give mothers the space to recover by enhancing the healing process. Providing the mother with much needed time to sleep and to shower along with a healthy dose of self-care cannot be underestimated when your body is still aching from a lengthy delivery and when post-delivery pains are still present.
Education:
Becoming a new parent can be a bit overwhelming at first and given the right support it will greatly improve your experience and reduce the stress level. Accepting the new reality that your baby needs to eat every 2.5-3 hours around the clock doesn't always settle in quickly for a breastfeeding mother. Around the clock support will ease this transition and help prevent sleep deprivation which in turn can worsen the baby-blues.
As a Certified Postpartum Doula (CPPD) and Certified Infant Feeding Specialist (CIFS) I focus on educating parents and family members on:
Infant feeding practices (nursing positions and latching support)
Infant soothing techniques
How to hold your newborn
Proper diapering
Hygiene procedures
Nose suction safety and devices
Swaddling techniques
Best burping techniques
Recommended sleeping positions for you and your newborn
The mechanics of breast pumps
Monitoring tools and devices
and much more.
Most importantly I help instill in you the confidence and the "YES YOU CAN" attitude along with coping skills, education and increase confidence in your new role as a parent. Choosing the right personal care products for mother and baby, such as nursing pads and nipple balm.
As Postpartum Doulas we are also a companion, listening to the mother, providing additional options and resources. Because of our training we can identify a deviation from a normal postpartum recovery, the baby's appearance, behavior, and breastfeeding issues which can lead to referrals to the pediatrician and or the primary care provider.
Additionally, during postpartum care, Postpartum Doulas may also help the family with:
Infant and mother advocacy
Partner/father support
Support mother/father with infant
Support mother/father with sibling(s)
Providing basic nutrition and meal examples
Household organization
Now that many women are having babies away from their families, many are finding themselves in uncharted waters as the traditional family support is often no longer able to come visit due to travel restrictions from Covid19 or for other personal reasons. If you are from a foreign country or are in a new place with no family or friends near, and in addition struggle with a language barrier, choosing the support of a bi-lingual Postpartum Doula may be the right choice for you.
For more information on Postpartum Doula Care please visit:
Doula2Talk – Postpartum care talk
https://doulamatch.net/profile/13215/felicia-winograd-cppd-cifs
Felicia Winograd | Doula Training and Certification (prodoula.com)
Making a Birth-Plan
Many of the mothers I work with wrote down a Birth-Plan early on in their pregnancy. This plan describes their preferences on how they envisioned the birth should go. While it is tough to predict any birth this plan helps many mothers to think early on about the actual process.
These are some of the questions a new mother to be should consider:
What kind of birth are you hoping for?
Who would you like to be in attendance?
Where do you plan on birthing?
Interventions you'd like to avoid.
Interventions you'd like to utilize.
Pain relief options.
How would you like to deliver?
What would you like to happen in the event of a cesarean birth?
While these questions are difficult to answer due to the unpredictability of any birth, the new mother must be well informed.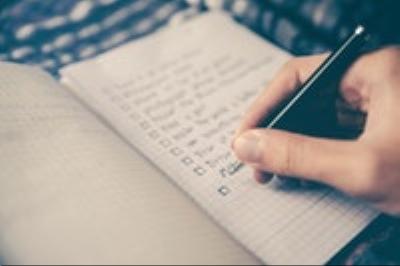 Making a Postpartum Plan
Additionally, I suggest to my clients go one step further and think about what their Postpartum Care-Plan wishes are so that we can start this conversation early on.
– Who is going to be there when I come home? My partner, family member, or postpartum doula?
– Are all baby areas set up and ready (e.g., changing table, baby monitor, clothing washed and ready)?
– Self-Care items on hand:
– Is the refrigerator and freezer stocked with healthy food choices?
– Is baby-formula in-house in case breastfeeding difficulties arise in the first few days?
– If bottle-feeding, Dr. Browns Bottles with 4 nipple sizes are needed. (NB, 1, 2, 3) – Dr. Brown's Options+ Slow Flow Bottle Set for Breastfed Baby
NB – Dr. Brown's Original Nipple, Preemie (0m+)
1 – Dr. Brown's Original Nipple, Level 1 (0m+)
2 – Dr. Brown's Original Nipple, Level 2 (3m+)
3 – Dr. Brown's Original Nipple, Level 3 (6m+)
– Is the preferred breast pump set-up?
– Have baby wipes? – WaterWipes Baby Wipes, Sensitive and Newborn Skin
– Have a diaper pail to manage the smell? – Munchkin Diaper Pail Baby Registry Starter Set, Powered by Arm and Hammer
These are just a few examples of a long list of things new families need to think about before bringing their newborn baby home. It will relieve the homecoming stress and allow the mother to focus on baby care and you're her self-care in the first few days after delivery.
For more information on Postpartum Doula Care please visit: Doula2Talk
Why I became a Postpartum Doula:
After giving birth to my son 30 years ago and struggling as a new mother with nursing problems, sleep deprivation and postpartum blues, I learned very quickly that this is harder than anyone leads you to believe. I then realized it does not have to be this hard and as the years flew by and my experiences grew deeper, friends and family came to me for advice and support after their newborn arrived. I knew then that my path is leading me to become a professionally trained and certified Postpartum Doula (CPPD) and infant feeding specialist (CIFS). Since then, I can support all my clients from a wide range of experiences and provide them with resources I trust.
What my clients say about me:
My clients often mention to me that my calm and reassuring presence and the care I provide for them, and their newborn has given them the strength and confidence they needed to get through those first 30 plus days of becoming a new parent. Clients also mention that I am compassionate and detail oriented and that I continue to be their resource for years to come. My clients are also most appreciative that I can accompany them while traveling with their newborn.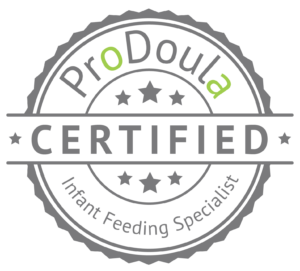 When your baby is delivered and you are released home…
Midwives, Birth Doulas, Postpartum Doulas, Birth Centers, and local Birthing Groups…. How many descriptions are out there and how do you choose what is right for you? Most people are well prepared up to when the baby is delivered, and they are released home after one or two days. Parents have prepared by reading books and blogs, shopped for all the products available on the market today, and generally think "we are ready!"
It used to be that women stayed for one or two weeks in the maternity ward so they would be taken care of and supported by the nurse who taught them how to take care for their new precious baby. Lactation support, food, time to sleep, and personal care were mandatory allowing the mother to regain her strength.
Nowadays mothers have one maybe two days to get it together and go home. The traditional extended family support is often no longer possible due to a myriad of circumstances including the new Covid19 virus threat. This is the new gap we Postpartum Doulas bridge by offering the care the hospitals no longer perform and that families can no longer offer.
Postpartum Doulas are trained professionals who give in-home education and support, while we do not provide medical care, we are all certified in infant and adult CPR and many are infant feeding specialist. Doulas are guides for the postpartum family unit, providing immediate hands-on education, support, and relief. This includes infant care, mother care, partner, and family care. Doulas do not assume the role of primary caregiver for the newborn child but instead, care, teach and prepare the parents so that parents may care for their new child.
If you are interested in finding out more, please contact me here: https://www.doula2talk.com/contact-us/